Clean Comedian Reviews
Show: All, Associations, Chambers, Christian, Corporate, Agriculture, Healthcare, Fundraisers
CORE Credit Union
"David Ferrell was great. Very clean comedy for all ages. He was timely and ended his show with a great message about credit unions which was perfect for our event. I would recommend him to anyone!" - Executive and Marketing Assistant, Annual Meeting (Statesboro, GA) 6/15/2017
---
Mercy Health - St. Rita's Medical Center
"David Ferrell was a great guest speaker/comedian for our EMS Week event. His clean comedy had everyone laughing, and he did a nice job of thanking all Fire and EMS providers for the job they do each and every day. I would highly recommend David!" - EMS Coordinator, EMS Appreciation Event (Lima, OH) 5/25/2017
---
Marvin Ridge High
"David Ferrell was exactly as billed. The students enjoyed the performance and were clearly engaged. We will most likely use him again." - English Teacher, Senior Class Assembly (Waxhaw, NC) 5/23/2017
---
Memorial Baptist Church
"We booked David Ferrell for our School Teacher Appreciation event at our church. He was awesome and spot on with the comedy and an encouraging word for all. This was the second time David has been at our church. As a pastor I highly recommend him for your event. He's always a hit." - Pastor, Teacher Appreciation Event (St George, SC) 5/2/2017
---
Maysville Baptist Church
"David Ferrell provided an amazingly awesome night of good, CLEAN comedy to our Date Night at Maysville Baptist Church. David served up such an energetic and laughter filled night!! There was not a couple in attendance that left without a smile on their faces and so, so many of them commented on how much they enjoyed David. HIGHLY recommend David any church looking for clean, inspiration filled entertainment." - Women's Leadership Team Staff, Couples Event (Maysville, GA) 4/22/2017
---
Mount Pisgah UMC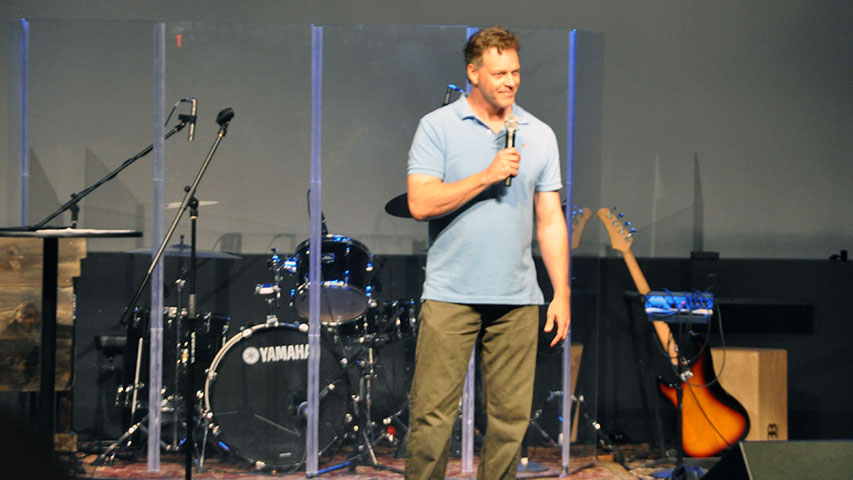 "David Ferrell delivered just what we were looking for at our Annual Men's conference. He brought a good dose of comic relief before our guest speaker challenged the men on deciding life's priority. David was just what we were looking for -- very funny!" - DiscipleLife Pastor, Annual Men's Conference (Atlanta, GA) 4/20/2017
---
Hutchinson Health Foundation
"Thank you to David Ferrell for providing the entertainment piece of our Annual Share N' Care Dinner, He did an amazing job. Hospice is not always a fun topic to discuss. David brought laughs to an evening and on top of that tied in how important the nights cause was. He truly brought everything full circle and created a fun environment raising funds for a very worthy cause. The staff of the Hutchinson Health Foundation highly recommends him -- his CLEAN comedy is superb!" - Annual Giving Program Specialist, Annual Share N' Care Dinner (Hutchinson, MN) 4/19/2017
---
The Home Depot
"Thanks to David Ferrell for hosting our first annual IT awards. He did a fantastic job, jumping right in and dealing with all of our last minute changes as we worked through the run of show. David helped to bring much energy and laugher to the event. Many folks after the event commented on how great of a host he was." - Senior HR Manager, Employee Awards Event (Atlanta, GA) 3/30/2017
---
Cardinal FG
"David Ferrell performed for our Employees for two events covering our 4 shifts. He was very good to incorporate our Employees and guests into the show. The ones from management that saw his performance twice were thoroughly entertained both times. His show is clean and funny and his quick wit allowed him to adapt on the fly to include everyone. He would be a great asset to anyone looking for good clean and inspirational entertainment. Thanks for a great two weekends." - Human Resources Manager, Service Awards Dinner (Statesville, NC) 3/25/2017
---
Flint Hills Resources
"David Ferrell was great." - National Sales Manager, Customer Dinner (Charleston, SC) 3/21/2017
---
DuPont Pioneer
"David Ferrell did an excellent job. Everyone really enjoyed his program. Thanks again for recommending him for our event." - Administrative Assistant, Employee Awards Banquet (Raleigh, NC) 2/3/2017
---
Rainsville Chamber of Commerce
"David Ferrell did an awesome job of entertaining at our 50th Annual Banquet. We are a small rural town, and everyone is still talking about the Banquet and that it was the best one ever. They loved David's performance. He was clean, funny and quick witted. I was very impressed with the way he engaged the audience. We are very appreciative of David for making our banquet a success, and we would highly recommend him." - Assistant Executive Director, Annual Banquet (Rainsville, AL) 1/19/2017
---
River of Life Church
"David Ferrell met all expectations. He was very professional and funny. The audience loved him and was impressed with his humbleness." - Pastor's Wife, New Year's Eve Celebration (Louisville, KY) 12/31/2016
---
Watkins Cooper Lyon Funeral Home Inc.
"David Ferrell was a delight. He was timely in arrival and in this performance. Spot on comedy. Thank you." - President and CEO, Company Christmas Party (Durham, NC) 12/16/2016
---
Mauldin & Jenkins, LLC
"David Ferrell was very entertaining at our company Christmas party! We were pleased with him." - Event Planner, Company Christmas Party (Chattanooga, TN) 12/9/2016
---
Greene County Partnership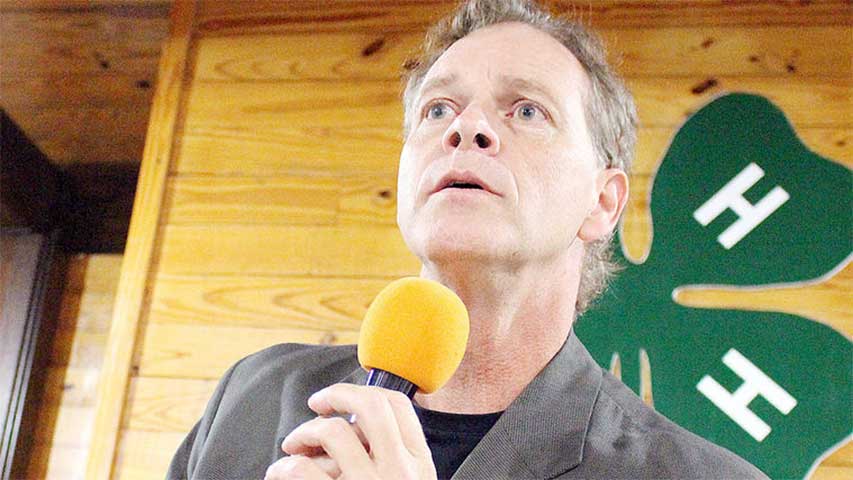 "David Ferrell did an outstanding job! EVERYONE loved him! My phone was blowing up with texts and phone calls during and after his performance. He will be asked to return, I am sure. He far exceeded our expectations, and fit in perfectly with our crowd. THANK YOU, THANK YOU, THANK YOU for setting this up! We will definitely be calling on your services again!!!!!" - Ag-Business Committee Vice-Chair, Farm/City Banquet (Greeneville, TN) 12/1/2016
---
Middle States Association of Collegiate Registrars and Officers of Admission
"Our organization, MSACROA, engaged David Ferrell for our big event of our conference and he was fabulous! As chair of the committee, I heard throughout the night and the rest of the conference how funny David was and how much everyone enjoyed his comedy. Working in higher education, we needed to be sure his material was clean and appropriate. It was especially fun to see that he did some research on our group and related his comedy to our work. We highly recommend him!!" - Executive Committee, Annual Conference (King of Prussia, PA) 11/29/2016
---
South Haven Baptist Church
"David Ferrell exceeded our expectations! He did an awesome job – exactly what we needed." - Senior Pastor, Church Service (Belton, MO) 11/20/2016
---
Air Conditioning Contractors of Oklahoma
"David Ferrell did an excellent job, he had the attendees involved and used them to help direct the flow. The presentation was very entertaining without being vulgar or offensive, in which most comedians think they have to do. The attendees were well pleased and responded the same way as per the quality and clean entertainment." - Executive Director, Annual Meeting (Broken Arrow, OK) 11/19/2016
---
Mississippi Association of Governmental Purchasing/Property Agents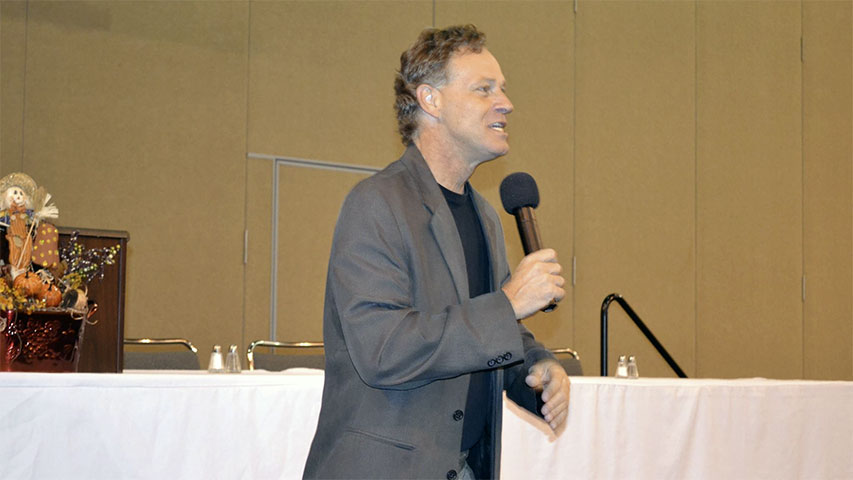 "Our association was thrilled to end our Conference on an upbeat note. David Ferrell had folks engaged, laughing, and participating; all of this before they had a chance to wake up! It took energized our crowd, we learned a few funny facts about our members, and the impersonations were spot on. We would highly recommend using David and his clean comedy to spark enthusiasm at any event!" - President, Annual Conference (Natchez, MS) 10/26/2016
---
P & A Industrial Fabrications, LLC
"David Ferrell connected well with just about the whole audience. He was funny without the vulgar language present with most other comedians. He prompt & right dress for the occasion. Had very good feedback from everyone. My wife thought he was great! His closing was tailored to our company's culture. Enjoyed it every bit. I would definitely book him again." - President of Manufacturing, 10 Year Company Anniversary (Roxboro, NC) 9/6/2016
---
Dearwester Grain Services, Inc.
"We would like to thank David Ferrell. Not only was he funny, but very professional before, during and after his entertainment piece. He knew exactly how to get the audience involved and laughing because everything he talked about was 100% relatable. I would have to say his impressions were second to none! We had some great feedback from our customers and would highly recommend him." - President, Customer Appreciation Event (Golden, IL) 8/25/2016
---
ARA
"David Ferrell was so good and so funny at our fundraising event, I am tempted to have him back every year! He kept the whole audience in stitches the whole time and everyone has had nothing but compliments about how much they loved the event! Many are asking when the next event will be they loved it so much! If you are looking for a truly funny guy who relates well, David is your guy. Since this was our first fundraiser (yes, first EVER) we were very pleased to raise $33,900! God has been good to us and I believe He led us to David. He was perfect for our night, kindhearted, honest, professional, and went the extra mile to help with the sound and other suggestions that really added to the overall experience. I would not hesitate to recommend him to any audience." - Director, Fundraiser (Birmingham, AL) 7/14/2016
---
The Rock Church
"Our Church loved David's energetic and personalized performance. His ability to relate to our crowd made the night fun, funny, and unique. He performed twice on the same night, but each show had different parts and bits to it. The staff and those who stayed for both shows thoroughly enjoyed it." - Associate Pastor, Volunteer Celebration Event (Scarborough, ME) 6/24/2016
---